Client: Riverside Inverclyde
Value: £4.74M
Engineer: WA Fairhurst & Partners
Completed: 2015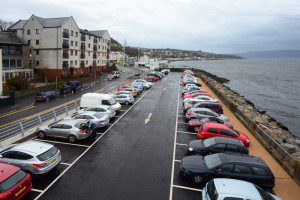 This 41-week project was for the construction of a new waterfront area and included the creation of a new distributor road and car park, installation of drainage, lighting and street furniture as well as improvements to the pierhead public realm area and repair of the sea wall at Kempock St car park. A section of the new link road was formed by land reclamation on the foreshore with new rock armour protection. The existing main carriageway in Kempock St is also fully resurfaced together with the associated north and south footpaths which are resurfaced using Tegula paving. The works were carried out under NEC3 Option B Conditions of Contract.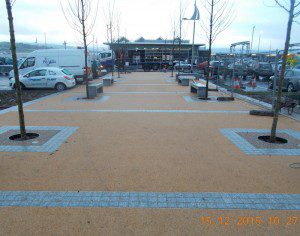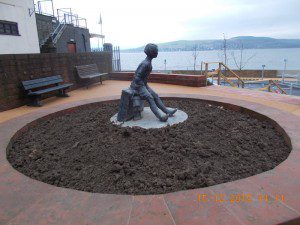 Key Issues:
• Works carried out in 3 phases
• Careful planning and phasing to minimise disruption to residents, local business and existing parking areas
• Tidal working required to place rock armour and imported rockfill
• Communication with local stakeholders as demonstrated by:
• The Company's employment of a dedicated Public Liaison Officer for the duration of the works
• The production of a regular dedicated newsletter, distributed to over 200 local residents and businesses
• Close liaison with local businesses (including attendance at Traders' meetings), residents and staff at nearby Gourock Railway Station to minimise the impact of construction activities and facilitate early occupation of work areas
• Close liaison with local authority roads department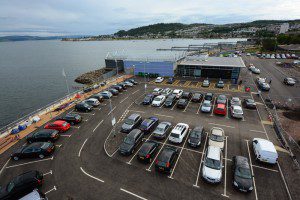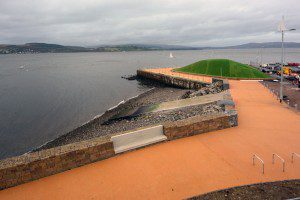 Principal Elements included:
Primary rock armour 8,670m3
Secondary armour & rockfill core 4,200m3
Imported rockfill 6,500m3
Resin-bound surfacing 1,860m2
Imported capping and sub-base 14,000m3
Tegula paving 1,400m2
Surfacing 14,200m2